Persuasion: A New Play
"The revolution which one instant had made . . . was almost beyond expression."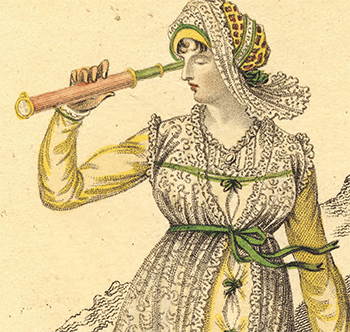 Please join us for a special, script-in-hand performance of PERSUASION, a new play by Sarah Rose Kearns, directed by Claire Moyer, on the afternoon of Saturday, July 14 at 3:30 PM, in the Victor Jory space at the Actors Theatre of Louisville.
Jane Austen's last and most romantic novel, PERSUASION first appeared in print in 1818. Set in the immediate wake of the Napoleonic wars, it is a brilliant meditation on love and loss, and what is constant in a changing world.
This original stage adaptation, still in development, has received readings and workshops at such venues as the HB Playwrights Foundation in New York City; Hedgerow Theatre in Rose Valley, Pennsylvania; the University of North Carolina Jane Austen Summer Program; and the Jane Austen Society of North America, New York Metropolitan Region.
Claire Moyer holds an MA in directing from the Royal Conservatoire of Scotland, and she is the Associate Director and Literary Manager of Philadelphia's Inis Nua Theatre, which produces new writing from the UK and Ireland. Directing credits include Inis Nua, Curio Theatre, Philadelphia Artists' Collective, Revolution Shakespeare, and more. Her work has been recognized with two Barrymore nominations for Outstanding Direction of a Play, with another for Outstanding Overall Production of a Play.
Sarah Rose Kearns is a writer, performer, and lifelong Austen enthusiast. As an actress, she has appeared at Symphony Space, Baltimore Center Stage, Chez Bushwick, and elsewhere; and she holds a bachelor's degree in creative writing from Columbia University. She is also the author of MANYDOWN, a thirty-minute play about Jane Austen and her sister Cassandra, which has received readings at the Dramatists Guild and Nardin Academy in New York.
The cast of PERSUASION, composed of both visiting and local Louisville actors, includes Gary Ambler, Barb Evans, Kelly Moore, Amanda Jill Robinson (also acting as music director), Maggie Wetzel, Coy Benning Wentworth, and Jenna Zhu.
The Victor Jory Theatre will open at 3:00 PM on Saturday, July 14, 2018; and the show begins promptly at 3:30. Running time is roughly 2 hours, 15 minutes, including one brief intermission.
Including Floyd Central High School Graduate Maggie Wetzel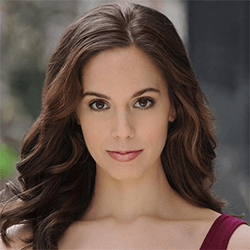 Maggie Wetzel participated in the Floyd Central theatre program, studying with Chris Bundy; she then went on to earn her BFA at Webster University, and eventually moved to New York City, where she is now working as an actress, musician, and yoga teacher.
Maggie has been collaborating with Sarah Rose Kearns on this project, participating in readings and seeing the script through various phases of development, since the spring of 2017. 
Maggie will play the character of Louisa Musgrove in the upcoming performance. And though my Persuasion isn't a musical, it has several period songs written into the script that will be performed by Maggie.
PERSUASION will also be performed at the Tenth Annual Jane Austen Festival at historic Locust Grove. For more information about the Festival, please visit www.jasnalouisville.com.