ABOUT
Explore New Albany is a product of my passion for the Historic Community of Downtown New Albany.
The "Renaissance" of downtown New Albany is something to be proud of and many have stepped forward to congratulate themselves through the years.
My Downtown New Albany story begins in 2007, I received a call from Commercial Realtor Mike Kopp who was on the Board of Develop New Albany to determine if I had any interest in volunteering with Develop New Albany to help manage their website. The main street program was on hard times and try as they might it was slowly losing ground. I created a new website for Develop New Albany and began my email marketing campaigns using the email This email address is being protected from spambots. You need JavaScript enabled to view it.. From those early days it was a challenge to find events, businesses and gain the attention from the public, local government and the media. So many failed downtown revitalization campaigns over the years had created an environment of failure. 
Through the weeks, months and years I gathered content for the website and newsletters and tried my best to "package" the content to reflect positively on Downtown New Albany. Some small businesses began to take a chance on New Albany, and early adopters began to see how special this community could be and the community slowly started to pay attention.
There are so many people through the years that have volunteered their time to make the "renaissance" happen and it has been my pleasure to work with many of them in this journey. I like to think that I have helped people understand and appreciate the value of small businesses and the mission of the many organizations hard at work in our downtown. 
After 10 years of promoting downtown New Albany with the Develop New Albany Organization the Explore New Albany project is an opportunity to chart a new course for the future for our historic downtown.
Sponsorship Opportunities for 2018
Would you like to promote your small business through Explore New Albany's marketing strategies?
Sponsorship opportunities are available for 2018!  Contact me below for more information.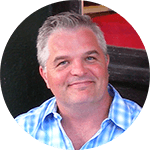 Dan Neel 
This email address is being protected from spambots. You need JavaScript enabled to view it.

Need help with a website or website/email marketing? Contact us!