Check out a new way to evaluate if your tax dollars are being allocated fairly?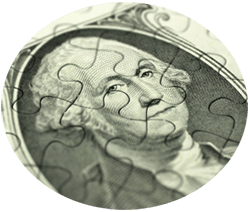 The Indiana Department of Local Government Finance has completed a wonderful tool to help residents gain a better understanding of their local taxing districts. The Department of Local Government Finance is responsible for ensuring property tax assessment and local government budgeting are carried out in accordance with Indiana law.
Local government taxing units in Indiana submit their property tax and financial data to the State of Indiana each year through the Department of Local Government and the State Board of Accounts. This financial data is now available to the public through a new web application. The Financial dashboards provide an "apples to apples" view of the key metrics that have been collected and are of interest to all of us – tax rates, income, spending, employment and school corporation metrics.
These Indiana "taxing units" include all counties, cities, towns, townships, school corporations, public libraries, water & sewer districts and special districts.  The DLGF calls them taxing units because they collect part of their funding through property tax collection.  It's important to remember that your home/property exists within the boundaries of many taxing units – and that each property is part of a specific and unique taxing district.
Click below to view more information on your local taxing units: